A tender in the shape of an iconic luxury supercar? It may sound like something of the future but this is the concept that Bugatti designer Etienne Salomé has revealed this week. Making a move from creating the world's most expensive car, the Bugatti La Voiture Noire, Salomé is setting his sights on the world of boats. 
Salomé Yachts is the new venture in which he has designed a Formula 1 car inspired sports tender. The vessel has pulled inspiration from the Bugatti 1936 Type 57 SC Atlantic proving that Etienne's iconic design style is just effective when afloat as it is on the roads.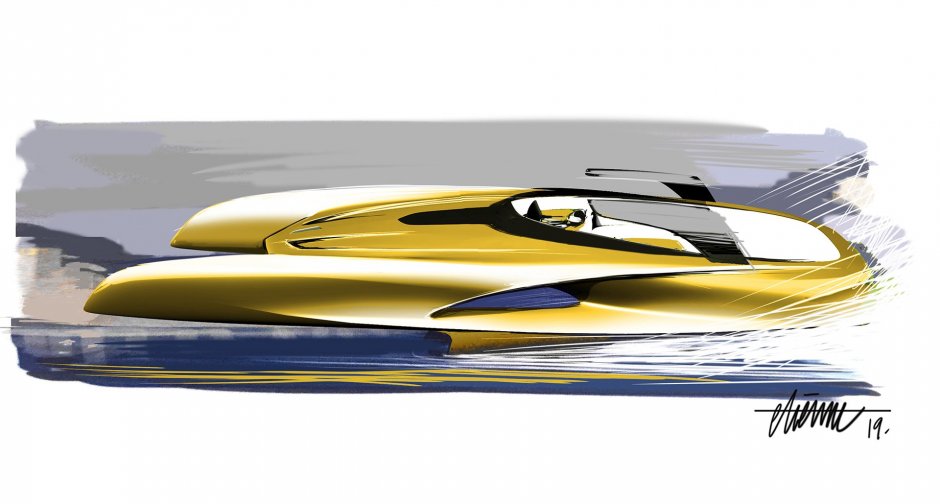 Although the tender is still in the concept stage, we can clearly see some use of F1 style technology. The 'flow-through hull' works effortlessly to allow air to pass through the 39ft (12m) boat. This increases the tender's stability and reduces any drag. 
The Atlantic Tender will be powered by twin Volvo 440HP engines, giving it the power it needs to glide like a supercar across the shores. It's sleek silhouette will allow it to reach speeds of between 55-60 knots - not quite enough to keep up with it's 4 wheeled counterpart but a thrill nonetheless.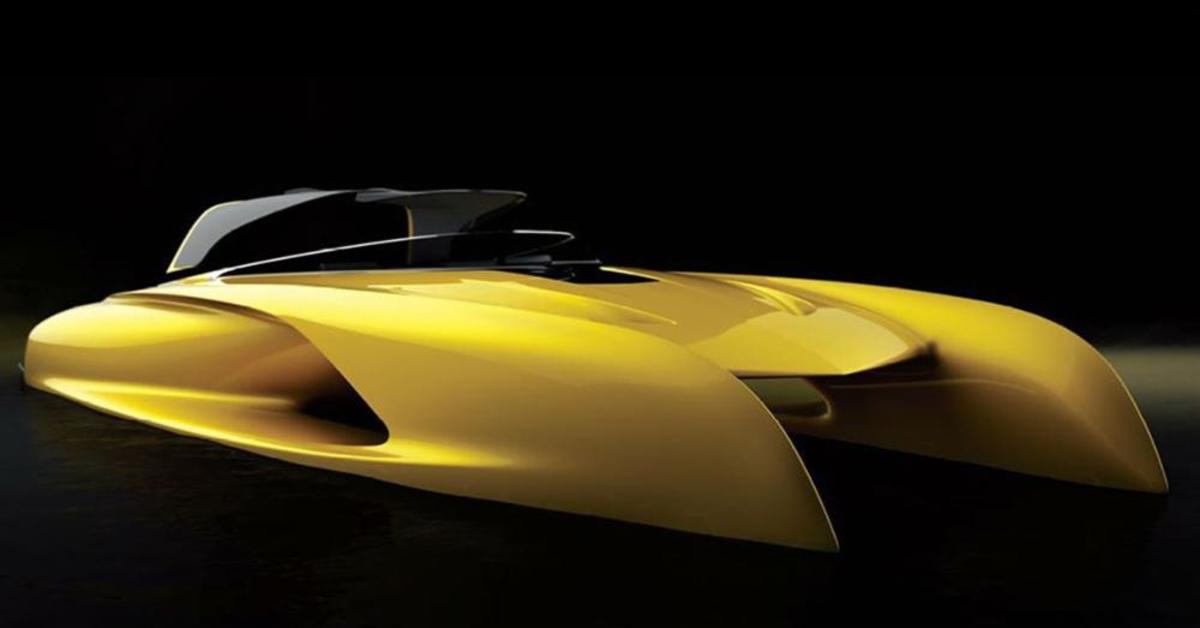 Alongside it's forward thinking design, the Atlantic will feature number of added extras: a Garmin glass cockpit, room for up to 9 passengers and self docking technology. While there has been no explanation as to what exactly a Garmin glass cockpit entails, it has been pondered if this could be alike to Volvo Penta's Glass Cockpit System - a multi-display interface with a fully integrated Garmin GPS. 
This design is currently just that, a design. However, it's looking like it could become reality within the next year, with it being reported that Salomé is hoping to exhibit 12 of his new pieces at next year's Monaco Boat Show.