There are plenty of top sailing schools, sailing clubs and community site lists out there, but at BS24.co.uk, we thought we'd give a helping hand to our motorboat and powerboat enthusiasts.
Whether you've just started considering the world of power boating, you've recently bought a new boat and are looking for a place to get trained up, or you're looking to further build on your expertise, our top Powerboat and motor boat training schools list is the best place to start. We've highlighted, in no particular order, the best training schools and clubs all over the UK, so you are bound to find the perfect course that is nearest to you.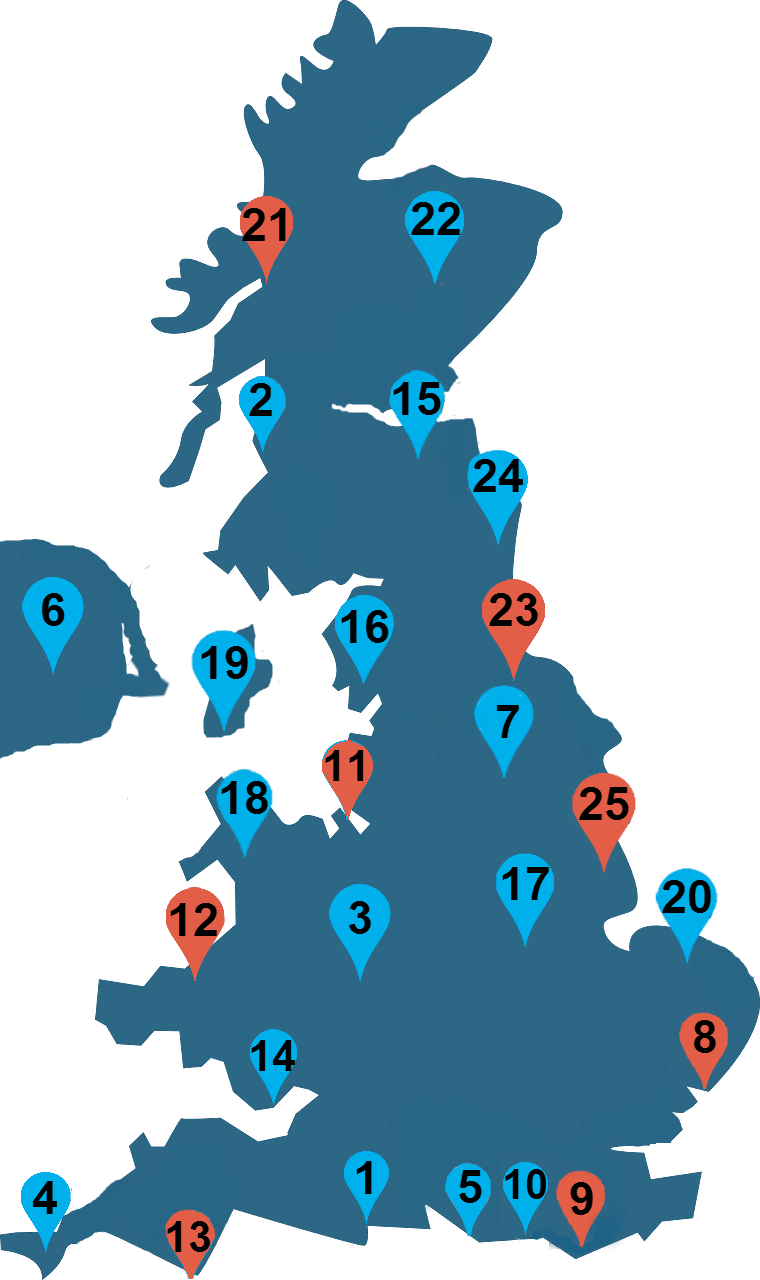 These sites provide all types of courses from beginner, all the way to advanced, so have a browse and let us know if we've missed your area, or a powerboat/motor boat training school that you would most certainly recommend!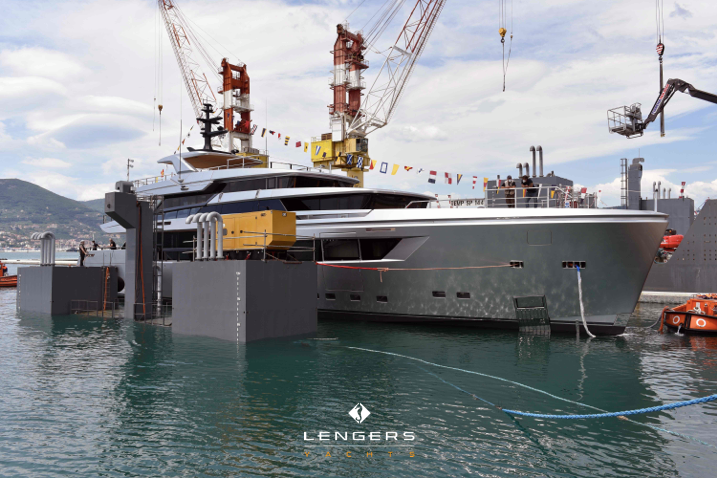 www.powerboat-training-uk.co.uk - Cobbs Quay Marina, Poole, Dorset, BH15 4EL
Powerboat Training UK is a professional RYA training centre that was founded by Paul and Viv Glatzel back in 2000. The training school, based in Poole, is run by a core group of instructors with years of experience who provide powerboat courses and motorboat courses at the centre and also train customers on their own boats throughout the UK and Europe.
With great reviews on their Facebook page and a wide variety of courses starting at only £160, we think Powerboat Training UK are the ideal school to get you started on your training. From powerboat level 1, to an advanced powerboat instructor course, there's something for everyone, so get in touch today and book your first lesson!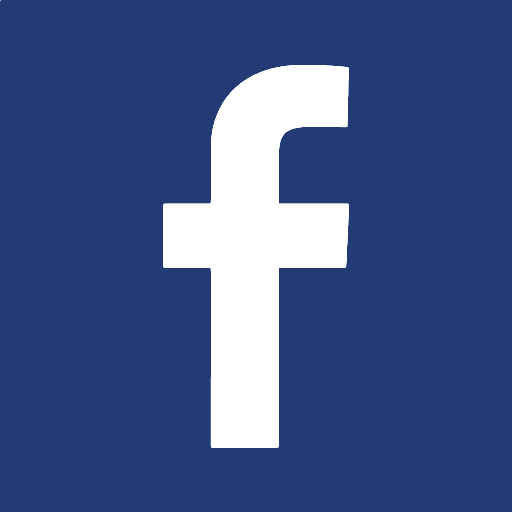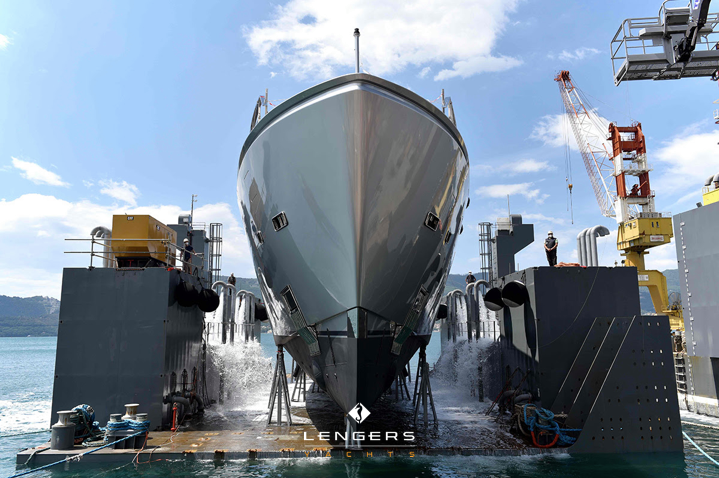 www.scotsail.co.uk - Irvine Road, Largs, North Ayrshire, KA30 8EZ
As one of the largest providers of RYA training courses throughout Scotland and the UK, 1st ScotSail Training Ltd have thousands of customers worldwide with some great reviews on their Trip Advisor and Facebook pages, showcasing their professionalism and excellent customer service.
Starting at just £99 for their Powerboat Night Nav course, this training school provide a number of RYA courses to suit any requirements. They also have a handy online course checker if you have no idea which course is right for you.
Looking to fulfill your power boating dream and live in the area? Get in touch with 1st ScotSail Training Ltd today!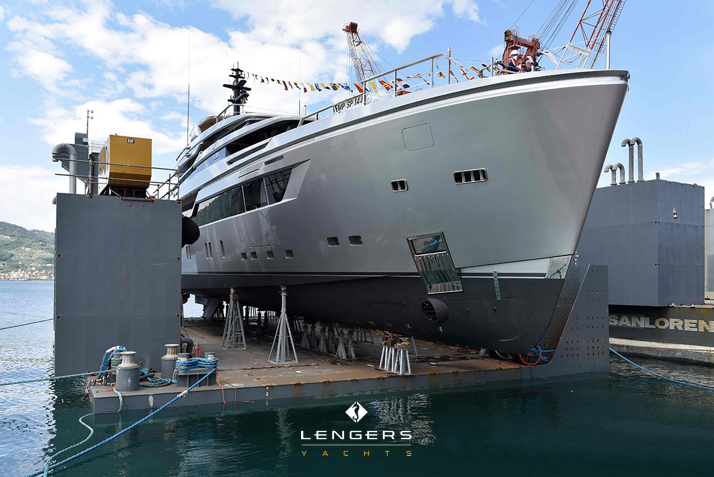 http://www.edgbastonwatersports.co.uk - Icknield Port Road, Birmingham, B16 0AA
Edgbaston Watersports is a unique, water sports activity venue based near the centre of Birmingham. Run by Bear Creek Adventure Ltd, the centre is owned by Martin and Jacqui Dutton who first took over in early 2007, bringing a wealth of knowledge and experience in order to further the activity centre's success. 
Edgbaston Watersports provides a range of RYA Powerboat courses, from RYA safety boat courses, Powerboating Level 2 and even 1 to 1 lessons for those looking to polish a certain skill on an individual basis. Courses start at around £35 an hour or, £250 for two day sessions. 
With a 5/5 rating on their Trip Advisor page, alongside some great reviews from happy customers, we're sure that this activity centre are a great place to start your Powerboat training. Get enquiring today!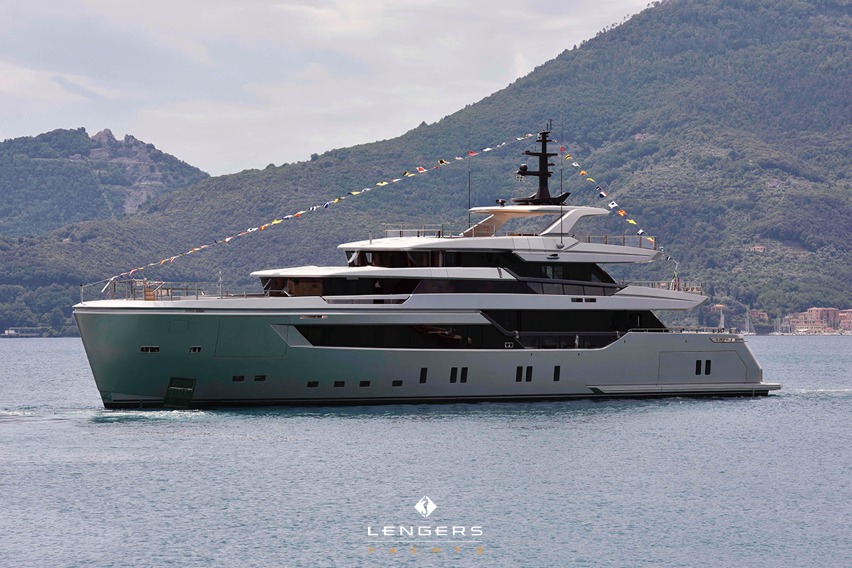 www.falmouth-school-of-sailing.co.uk - Bridge House, Falmouth, Cornwall, TR114SN
Falmouth School of Sailing are a long established powerboat school located in the heart of the historical town of Falmouth. Surrounded by picturesque views and versatile waters, it's no wonder that they are a popular choice among the locals.
The training school provide RYA powerboat courses that can be tailor made to suit an individual's requirements and beginner's courses that run on Wednesdays and Saturdays which start at around £145. The course covers everything from launching and recovering a boat to everyday handling and safety equipment.
To find out Falmouth School of Sailing's latest deals for powerboat and motorboat courses, check out their Facebook page. You'll also find a number of positive reviews.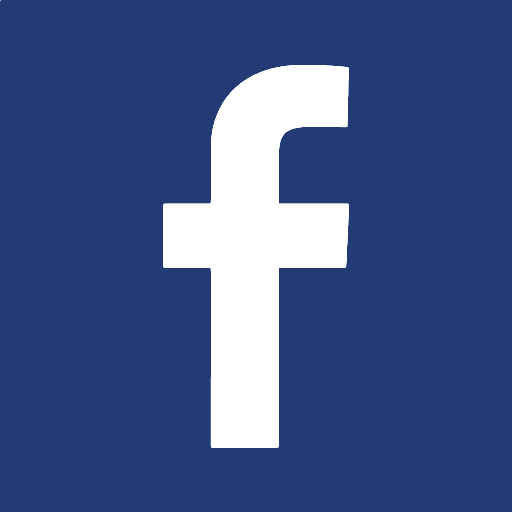 www.southern.co.uk/motor.html - Floating Bridge Road, Southampton, SO143FL
Update 29/06/2017: This school is no longer providing any practical or shore based training
Southern Sailing School pride themselves on being one of the "least 'commercial' sailing schools in the UK".  Located two miles from Southampton railway station in the Southampton Water Activities Centre, this training school aim to educate their motor boat students with real sea-going values and an emphasis on tidal water seamanship.
The training school provide courses for everyone from a two day weekend course for motor cruising beginners which start at £485, to RYA powerboat instructor courses for those who are looking to teach themselves.
Southern sailing school are open 7 days a week from 9am-6pm which gives you plenty of time to book in your first course. To find out more about course dates and prices or have a chat about what you're looking to get out of your course, give them a call today! 

http://ballyholme.com - Seacliff Road, Bangor, Northern Ireland, BT20 5HT
Ballyholme Yacht club is an RYA recognised training centre based in the beautiful and tranquil Ballyholme Bay in Bangor. As well as powerboating courses, the club also encourages sailing, racing, diving and many other activities on the water in various events held at the centre throughout the year.
Ballyholme YC run powerboat courses mainly on weekends and occasionally evenings. The courses range from an introduction to powerboating for beginners, to level 2 courses, safetyboat courses and direct assessments.
Fancy becoming a member? Check out their 'Join BYC' page for current rates and more information on what the club has to offer today.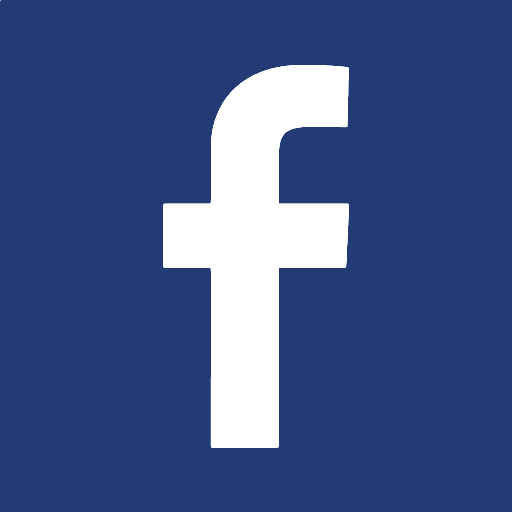 http://www.otley-sailingclub.co.uk - Bridge End Quarry, Otley, LS21 2SU
Otley Sailing Club is an RYA registered training centre that has been located at Weston Water since 1976. With a beautiful lake, covering 27 acres, the club has a wealth of experience and professionalism, along with idyllic views for the ultimate training experience.
Combined Powerboat levels 1 and 2 are provided at the centre, as well as safety boat courses. The combined course is across 3 days and provides everything you need to know in order to gain your International Certificate of Competence.
With great reviews on their Facebook page and an impressive collection of images showcasing the club's hard work and customer achievements on their courses, we think Otley Sailing Club are the ideal training academy to get you started on your powerboating. Get in touch today and book your first course!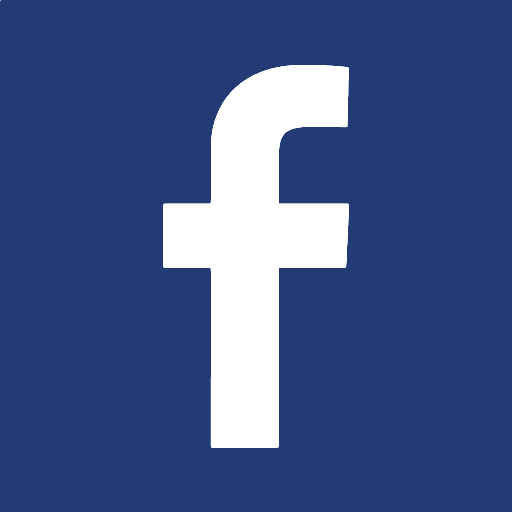 http://www.eastanglianseaschool.com - Suffolk Yacht Harbour , Levington, Suffolk, IP10 0LN
East Anglian Sea School is based at Suffolk Yacht Harbour, Levington on the banks of the River Orwell. 
What started as a small family business back in 1973, has now grown into a training school that has set the excellence for Sea Schools across the East Coast over the last 42 years.
Providing a vast range of power and motor boating courses, the Sea School cater for everyone, from those who are thinking about getting on the water for the first time, to experts who are looking to become instructors. Prices for beginner courses start at around £345 for a two day course.
We think East Anglian Sea School is a great place for anyone to start powerboating their way to success and if you don't believe us, check out the reviews for this place on their Facebook page below!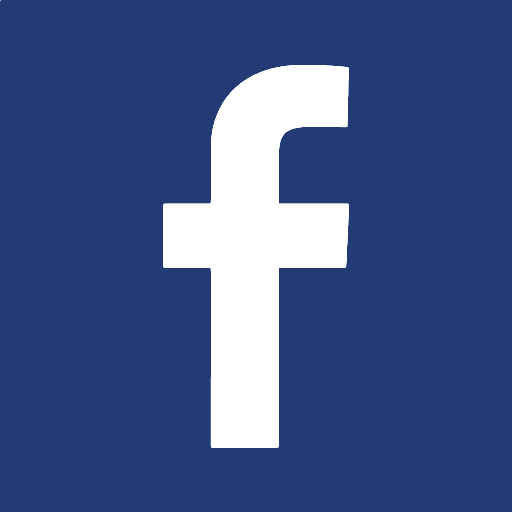 https://www.lagoon.co.uk – Hove Lagoon, Kingsway, Hove, East Sussex, BN3 4LX
Lagoon Watersports is an RYA centre with a team of qualified instructors boasting over 20 years experience. The centre provides a wide range of watersport training in two beautiful locations on the south east coast; Brighton Marina and Hove Lagoon (and we're not just being bias because it's our home town).
Featured on BBC TV and radio, ITV, Channel 4, Channel 5 and Sky, the training school are well known for providing an expert and professional service on a wide range of powerboat courses. These courses are split into the categories 'Learn to', 'Improve', Rides' and Theory courses' for easy selection. They also provide online courses.
With over forty 5* reviews on their Facebook page and some spectacular images of customers on their courses, we're sure that Lagoon Watersports are a great choice to start your powerboating success.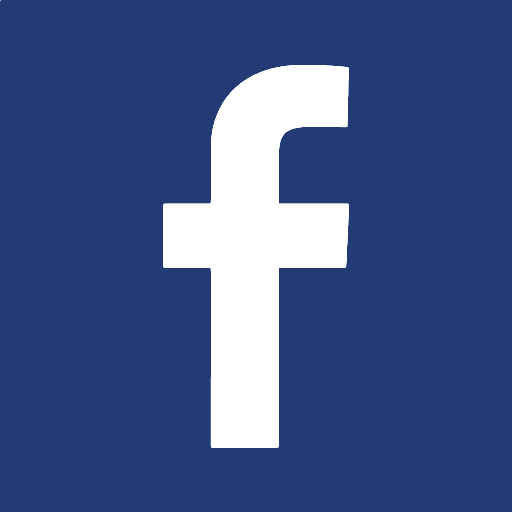 http://www.adursailing.co.uk/ - Brighton Road, Shoreham-by-Sea, West Sussex BN43 5LT
Further along the coast is Adur Centre Sailing Club. Based on the beautiful river Adur, the club is a recognised training centre, by the Royal Yachting Association and aims to teach water activities to complete beginners with their large team of volunteer based RYA qualified instructors. 
The centre's Powerboat training is split across three different courses; Introduction to Powerboating, National Powerboat certificate and an RYA safety boat course. Prices for courses are available through contacting the club and annual membership starts at around £240 per person.
Looking to fulfil your powerboating dream and live on the south coast? Get in touch with the Adur Centre Sailing Club today!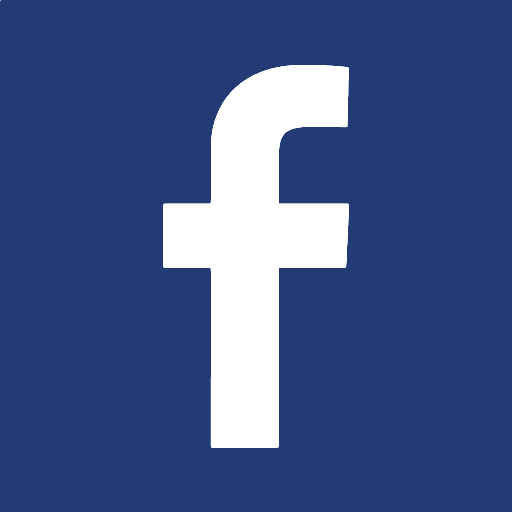 http://www.safewater.co.uk - 68 Victoria Parade, New Brighton, Wirral, CH45 2PH
Safewater Training Sea School are an RYA training provider located at the mouth of the idyllic River Mersey and the Irish Sea in New Brighton.  Using equipment of the highest standard, this training academy provide a range of powerboat courses, from Level 1 introduction to Powerboating, priced at around £150, to an RYA Advanced Powerboat Day & Night course.
 The training school have an impressive amount of positive reviews on their Facebook page, which is also the place to find their latest offers, demonstration videos and updates of trainees who have recently passed their course.
Safe Water Training Sea School are undoubtedly a great choice for starting your powerboating success. Get in touch with them today and don't forget to like their Facebook page below.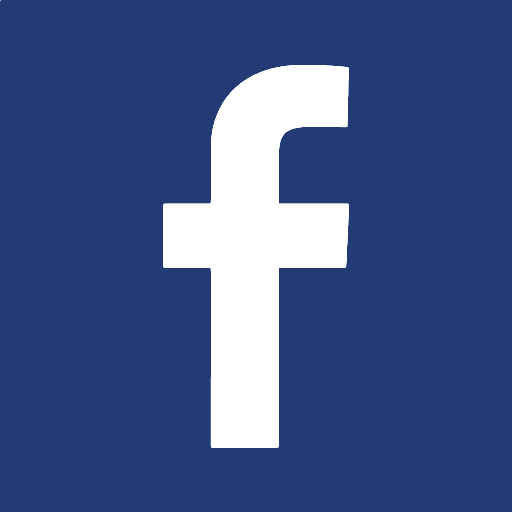 http://www.cardiganbaywatersports.org.uk - Sandy Slip, Glanmor Terrace, NEW QUAY, SA45 9PS
Beginning its life as a community project of New Quay's development company, Cardigan Bay Watersports is now a well established registered charity providing a vast range of watersports for schools, clubs, corporate events and of course, those looking to develop their skills on the water further.
The centre runs a wide variety of powerboat courses, from a powerboat taster, to Level 1, Level 2 and a powerboat direct assessment, for those looking to gain their RYA PB2 qualification.
Check out the Cardigan Bay Watersport's impressive reviews on their Trip Advisor page and find the latest offers, student success stories and great images out on the water on their Facebook page. We're sure you'll achieve great things on a course at this training school. 

http://www.sea-n-shore.com - 25 ST Dunstan's Road, Salcombe, Devon, TQ8 8AL
Sea N Shore Ltd is a family run water sports business based in the south coast of Devon. The training school pride themselves on the knowledge, enthusiasm and experience of their instructors and strive to set the highest standards in safety, whilst training students in their beautiful surroundings.
The centre provides a wide selection of powerboat courses. These courses range from under 16's powerboat training, to an advanced powerboat course for those who want to experience more adventurous trips out on the water. Prices for courses start at around £50 for own boat tuition.
With nearly 100 5* reviews on their Trip Advisor page and some impressive images and comments from customers successfully completing courses on their Facebook page, we're sure that Sea N Shore Ltd are the ideal place to start your powerboating success!

http://www.tigerbaytraining.net - Cardiff Marine Village, Penarth Road, Cardiff, CF11 8TU
Tiger Bay Training is a professional sailing and powerboat Centre in Cardiff Marine Village. With over 15 years experience, Alan and Julie, who are full time instructors at the centre,  pride themselves on their successful training style using group discussion, instructor presentation, the best digital equipment and a large amount of hands-on practice.
The centre's powerboat courses are found in their online shop and range from own boat tuition at £250 per day, to their two day RYA powerboat Level 2 course at £295. The courses can be booked via telephone too, where you can also discuss any additional information.
Like their Facebook page today and find some impressive comments and reviews from previous customers. It's also a great opportunity to check out the centre's latest offers and beautiful imagery taken of their trips out on the water.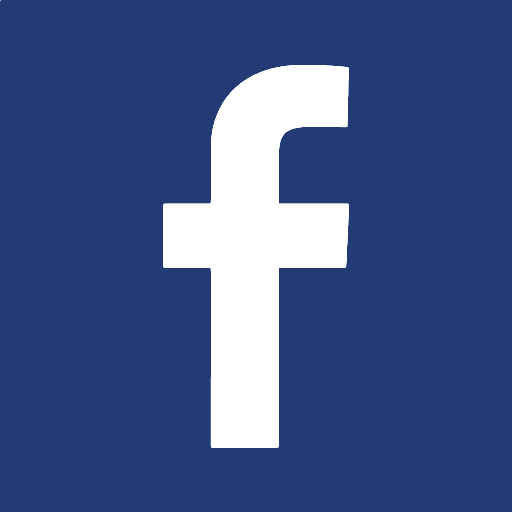 http://www.spaya.org.uk - granton harbour, Edinburgh
Scottish Powerboat and Yacht Academy is an RYA training centre, located minutes away from the centre of Edinburgh, in the beautiful Granton Harbour.
Specialising in Level 1 and 2 powerboating courses, the training academy spend two days teaching you all you need to know about boat handling and seamanship, from launching and recovery and securing a buoy, to anchoring and man overboard. The courses are priced at a competitive £220 and 1 to 1 training is also offered to those would prefer a more bespoke experience. No prior knowledge of powerboating is required.
If you live in the area and are considering learning to how to handle a powerboat, what are you waiting for? Get in touch with Scottish Powerboat and Yacht Academy today and book your first course!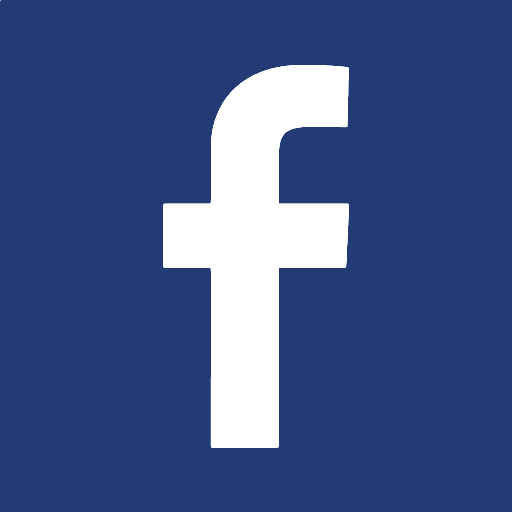 http://englishlakes.co.uk/watersports – Low Wood Bay, Windermere, Cumbria, LA23 1LP
Low Wood Bay is a watersports centre situated in the beautiful location of Lake Windemere in the centre of the Lake District. The location has an impressive backdrop of the Langdale Pikes and central fells.
The resort offers a range of activities and lessons, and has been recognised by the Royal Yachting Association to offer Level 1, 2 and Safety boat courses. All tuition given is private, so lessons can be booked at any time to suit your requirements.  Powerboating tuition is £300 for a two day course, or if you fancy doing it with a friend, you'll each pay £285 for the two days.
The centre is open 7 days a week and if you're looking to stay at the resort whilst you complete the course, hotel guests receive a further 10% discount any activities. Get liking their Facebook page today to find more information and the latest offers.

http://www.trentseatraining.com – 40 Marlborough Road, Breaston, Derby, DE72 3DD
Located in an ideal spot near to Junction 25 on the M1, Trent Sea Training is a team of RYA (Royal Yachting Association) recognised instructors who are trained to deliver a high standard of instruction. The training school offers sail and power boat training courses aiming to provide you with the confidence to be able to skipper your own boat or charter a yacht.
Built around the Royal Yachting Association National Cruising Scheme, the centre provides extended and intensive theory courses in navigation and seamanship, hands on experience in sea going pleasure yachts, short courses on topics of special interest to sailors and refresher courses to keep you up to date with developments in the world of boating.
With such a wide range of courses starting at just £70, there's every reason to get in touch today and start booking your first powerboat course!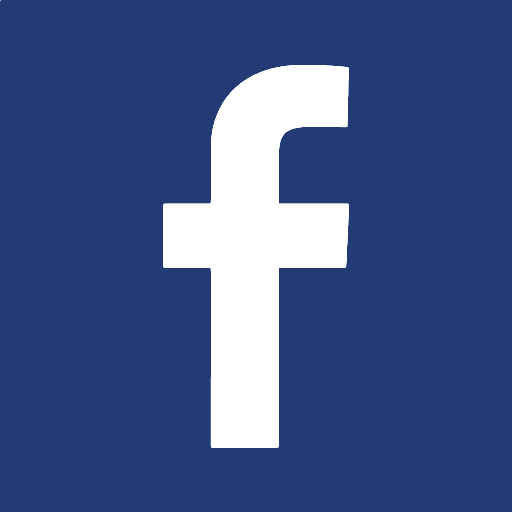 http://www.seawakepowerboattraining.co.uk - 40 High Street, Isle of Anglesey, LL59 5EF
Seawake is a powerboat training centre situated at the peaceful Princes Pier in Anglesey, North Wales.  Their wide range of powerboat courses are taught by a team of experienced RYA qualified Power-boat Instructors, who are powerboat enthusiasts in their spare time too and drive the centres boats regularly.
There is a large range of boats for you to experience on the course, which range from smaller ribs to large cruising vessels and the courses start at around £105 for one day at Level 1. The school also provide own boat tuition starting at £150 per day plus fuel.
If you're looking for a unique experience surrounded by the beautiful Menai Straits with heavily experienced instructors, give Seawake a call and book your first powerboating course today!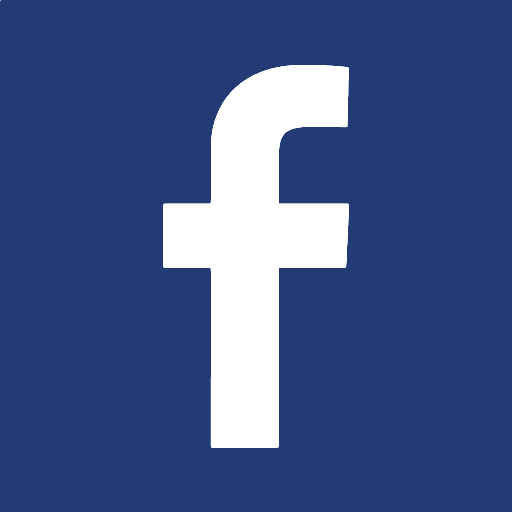 http://www.7thwave-iom.com - Strand Road, Port Erin, Isle Of Man, IM9 6HF
First established in 2006, by RYA Instructor Jenni Holds, 7th Wave began its life as a sailing training centre. Located in the peaceful village of Port Erin, in The Isle of Man, the centre offers a wide series of practical Powerboating courses designed to increase knowledge and experience out on the water.
The courses are for students of any ability or experience and last one to two days with about 80% of training on water. Additional supporting theory is also included within the course, as well as life jackets, boats and refreshments. There are also courses for families and corporate groups too!
Check out 7th Wave's Facebook page below for the latest news, student's achievements offers and images. Contact the centre today and take your first step into powerboating success!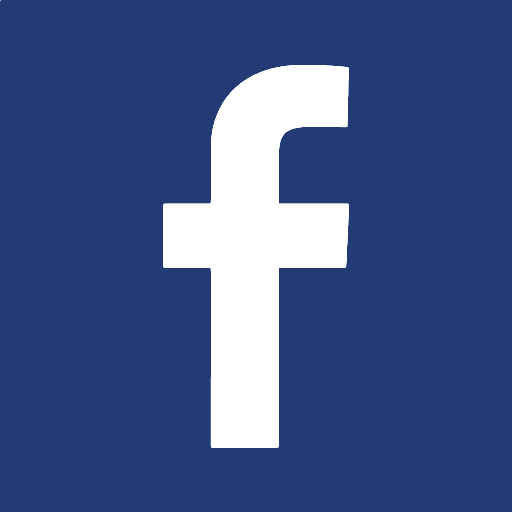 http://www.norfolketc.co.uk - Morston Quay, Quay Lane, Norfolk, NR25 7DJ
Norfolk etc is a family run watersports activity centre based amongst the stunning views across Blakeney harbour in North Norfolk.
The centre provides a vast selection of powerboating courses which include, Level 1; focusing on safety and general skills required to drive a powerboat, Level 2 for safe powerboating in the UK and Overseas, Powerboat ICC test courses and even own boat tuition.
If you want to become an RYA instructor, you can do that here too by completing a 4 day course allowing you to teach RYA Level 1 and 2.  Most courses last from 1-2 days and prices range from £170 to £475.
Check out Norfolk etc's impressive Trip advisor reviews and gallery for an inside look at how this company can help you to achieve your powerboating goals. Be sure to like their Facebook page below too!

http://www.ipowerboat.co.uk - Old Ballachulish Courtyard, South Ballachulish PH49 4JX
iPowerboat is an established RYA Training School based on the west coast of Scotland. The centre is located right on the heart of the highlands which provides excellent powerboating opportunities and a perfect training environment where student skills can be developed quickly. This is mainly through practising boating in a combination of the tranquil sheltered and secluded bays.
The training centre specialises in powerboat training and runs RYA courses from Level 2, an introduction to boating techniques and boat recovery, ranging at around £250, to advanced powerboat, for those looking to undertake more adventurous trips, priced at £290. The website also states what abilities will be achieved after completing each course.
With a wealth of experience and impressive reviews on their Facebook and Trip Advisor pages, why would you want to learn powerboating anywhere else? Get in touch with iPowerboat and enquire about a course today!

http://www.lochinsh.com - Kincraig, Kingussie, Inverness-shire. PH21 1NU
Lochinsh Watersports and Skiing Centre is located in the stunning gateway of Cairngorms National Park. There are a variety of watersports on offer at the centre including: sailsports, paddle sports, raft building, fishing and rowing and of course, RYA Powerboat courses.
 Available to start from the age of 8 students can take a level 1 Powerboat Course and a Level 2 from the age of 12 and after successful completion of the course, children are able to drive the powerboat under supervision of an adult.  There are also safety boat courses available which provide a basic understanding of boat handling and rescue techniques, however a Level 2 certificate must be held as pre-course experience.
Whether you're looking to learn how to drive a powerboat for leisure, work or rescue purposes, Lochinsh Watersports have a course for you. Send them a message or call them today to find out the best course for you and their latest offers.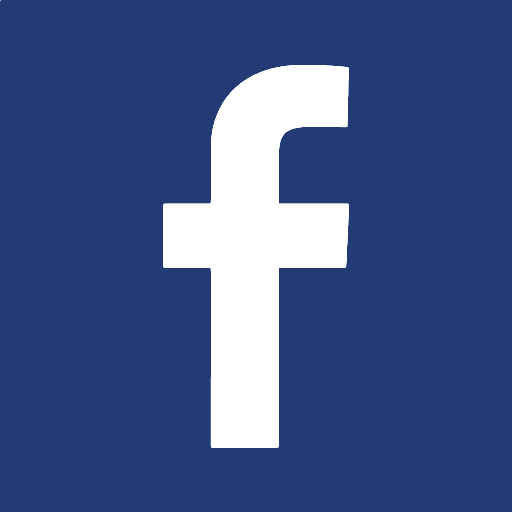 http://www.tbiwwc.com  – Tees Barrage, Stockton on Tees, TS18 2QW
Tees Barriage White Water Rafting Centre is an artificial whitewater course that runs a range of water activity courses and is based on the River Tees, in the North-East. Since starting 15 years ago, the centre has undergone a £4.6 million re-development, transforming it into a successful, world class facility.
In addition to White Water Rafting, the centre also offers courses on the RYA Powerboat Scheme. There are 5 levels to the scheme: Level 1, Level 2, Intermediate Day Cruising, Advanced Powerboat Course and a Safety Boat Course. For two days of training, the prices range from around £140 to £310.
Provided with the choice to explore Whiteby, Saltburn, Hartlepool Marina and many more along the 20 mile stretch of beautiful coastline, you can experience a thrilling day out or two on their high speed and modern powerboats. What are you waiting for?  Check out their Trip Advisor page to read some impressive reviews from recent students. 

http://www.coquetshorebase.org.uk - The Braid, Amble, NE65 0WU
The Coquet Shorebase Trust is a watersports community centre based in Amble, Northumberland. The centre provides watersports courses for all ages and abilities is an official establishment for both the British Canoe Union and the Royal Yachting Association, the government bodies for kayaking, canoeing, sailing, windsurfing and boating.
The school provides an RYA Powerboat Level 2 course, which runs over two days and enables students to gain skills in manoeuvres, boat handling and aspects of tidal boating. A one day assessment for experienced powerboat handlers is also available at around £250. All courses can be tailored to suit your requirements, including groups and organisations.
Looking for adventure and experience on the water at affordable prices? Then look no further than Coquet Shorebase Trust. Be sure to like their Facebook page below too, for the latest offers.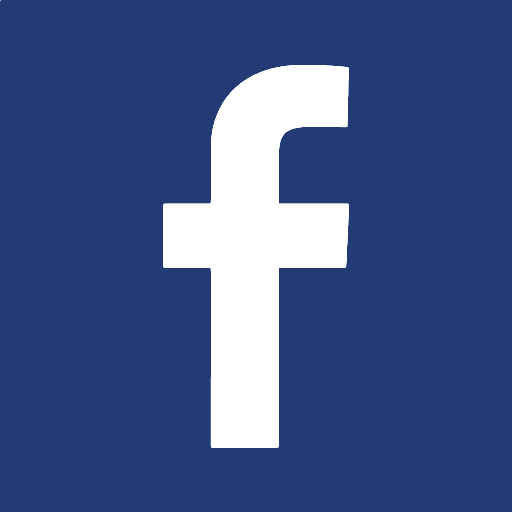 http://nlhsc.org.uk - Church Cottage, Aylesby, Grimsby, DN37 7TT
First formed in 1953, the North Lincolnshire and Humberside Sailing club has gone from strength to strength over the many years that it has been running and is now a successful family orientated club, owned and run by the members.
Providing a wide range of training courses for adults, the centre provides powerboating level 2 courses with additional equipment hire charges of £20.00 per session for each powerboat. Course details and running dates can be enquired about via email which is where you can also find out more information about the course.
There is also a Facebook group below where information is shared between members of NLHSC. Get in touch today, to find out more!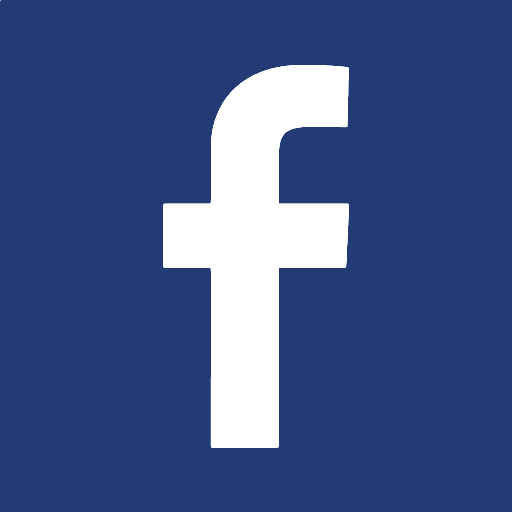 Trained up and ready to head out on the water? Or looking to get started with your own motorboat / powerboat? Check out our wide range of new and used powerboats for sale, ribs boats for sale and motor boats for sale right now in the UK!