If you're looking to sell your boat, we want to help you to improve your advert response. Your advert can be enhanced in many ways, for example preparing your boat more effectively for sale or upgrading your advertising options. When creating any marketing material, 90% of the work will be in the preparation and doing this for your yachts and stock are no different. It doesn't matter if you are selling a small fishing boat or a superyacht, in order to reach the maximum amount of people and selling price, it is essential to follow these steps..
Repair and Servicing
Any mechanical or cosmetic issues should be fixed straight away. 
Even if you're happy taking on lower offers for a 'quick sale', potential buyers will still be put off buying a boat in need of too much TLC. You don't want to risk potential buyers looking elsewhere for better examples, so it is important to take responsibility and get your craft in proper order. By sorting any issues both current and potential will increase your chances of negotiating a higher price and attracting a fast sale. 
Extensive Cleaning
First and foremost, before advertising your boat, it is vital to make sure everything gets a thorough clean, inside and out - every nook and cranny. 
For potential buyers, a boat that looks neglected and poorly looked after is one of the biggest deal-breakers. As a result, you could be losing out on the true worth of your boat by such a simple, cost-effective task. 
A professional valet and maintenance work will eventually pay for itself, potentially a few times over. Depending on the type of boat and condition, this step will be such a worthwhile investment, especially if the basics haven't been carried out as regularly as they should have.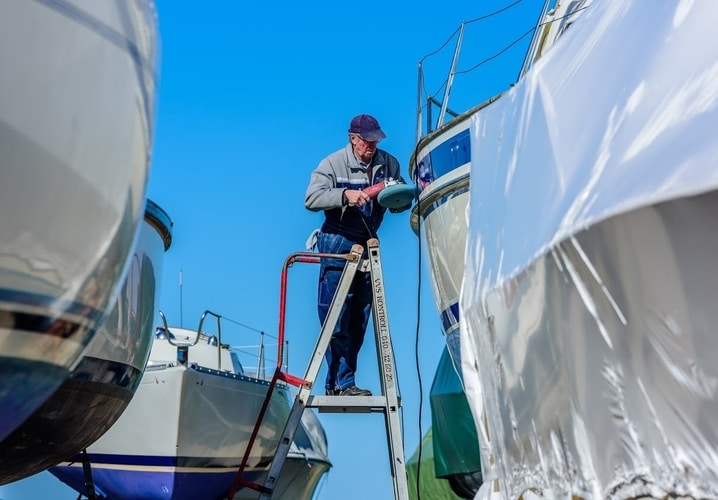 Key areas to focus on:
- Polished and waxed hull - No hull is too good for a buff and showroom wax finish.
- Sparkling stainless steel - All stainless steel hardware, handrails and fixings should be as clean as a whistle.
- Refurbish teak decking - Sanding, filling in any cracks and checking for damp areas after hosing can give you a good indication of what work needs to be done. Seek a professional for anything more than cosmetic repair.
- Sails and canopy scrub - Make sure any stains are removed and properly re-waterproofed afterwards.
- Interior is hoovered and left spotless - Like a listed home, it needs to look as un-lived in as possible.
- Engine and/or engine room - Buyers will want to inspect this area meticulously, so it is important to make it shine and show off recent service history, repair work and replacements. 
Whether you have the time to tackle these tasks yourself or hire professionals, you can feel assured that any potential buyer will be impressed that the boat looks the same as it did online. Hopefully, the boat's condition speaks for itself and helps you to build a reputation leading to even more sales in the future.
Photoshoot Preparation
Declutter 
Remove any equipment lying around including items that aren't included in the sale. A blank canvas will allow a buyer to easily imagine themselves owning the boat. Distracting clutter that reminds them of previous use can instantly diminish the quality level of the boat in their mind also.
High-quality video and photos are a must.
Videos, high quality images and layout plans are a minimum requirement for selling online. Investing in a drone or outsourcing some camerawork will benefit your adverts hugely. This will give your boats a higher chance of being shared, increasing brand awareness and therefore being viewed by more potential buyers.
Take the boat out from the marina, away from distractions.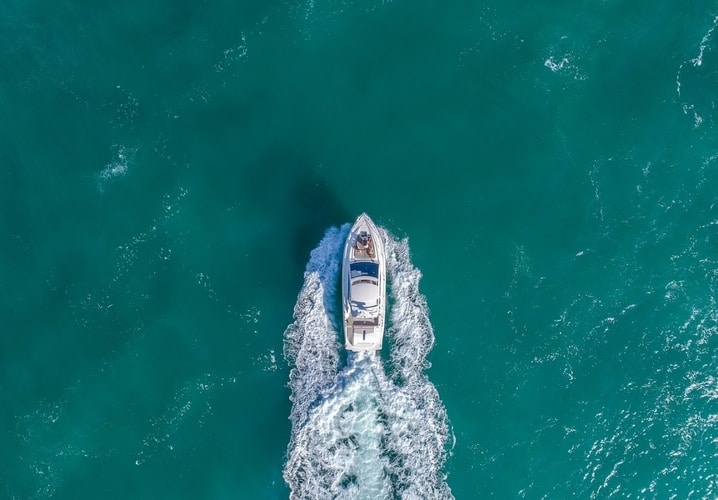 One of the biggest mistakes is advertising material that has all been taken within the marina. With your stock sandwiched amongst all the other yachts, even the most interested buyer will naturally get distracted and not pay as much attention as they otherwise could. Find the perfect, secluded setting that relates to your brand and will inspire potential buyers. Drop an anchor and begin shooting. 
Interior 
Picking the right time of day and weather can really make your interior shots look their best. Turning on the lights inside can be a real help but choosing a time with low-level sun is ideal. This makes the interior look bright and appealing by maximising the amount of natural light inside the cabin. Another worthy tip is to try to collate as much of your marketing material in the summer season when the weather is at its best and you can use them all year round.
Promotion
Sometimes a simple ad won't do the job. Here at Boatshop24, we offer a full range of advertising solutions to help you reach an even wider audience. These options are easy to implement and quickly result in even more enquiries.
For information on how to write the most effective advert see our guide
here
. Detailed below are our packages to suit every level of broker to gain you constant exposure.
Click below to register your business and get started today.