A charter holiday may seem like an adventure that's out of your reach. You may associate them with lavish luxury and huge expense, or you may be a novice sailor who thinks that a lower level sailing ability rules you out. However this doesn't have to be the case. Chartering a boat is an option for everyone, no matter your budget or experience.
When speaking to our users, it's clear that the biggest blocker that our audience see is the cost. However this is often based on stereotypical views based on the market years ago. Charter holidays have actually become a lot more affordable for sailors. For example, it can cost as little as £380-£500 to rent a bareboat for a week on European waters - that's cheaper than a hotel! Obviously not all rates are this affordable, as they depend on the season, type of yacht and whether you require a crew or not. However there are a huge range of prices and boats available throughout the year, meaning that you can tailor your holiday to suit your budget.
Your level of sailing experience doesn't have to hold you back either. There are various options available to allow you to enjoy the joys of the sea no matter your boating ability. Whether you feel comfortable sailing solo on the Caribbean seas or would rather sunbathe on deck on an all-inclusive yacht in Croatia, there are a multitude of options to ensure you can book a holiday that's perfect for you.
This guide will outline all of the sailing options you have as well as the benefits and costs that come with each style: 
If you've had little to no experience, you won't be able to charter a bareboat and sail solo. But being an amateur doesn't mean you can't make the most of a boating holiday. A crewed or by the cabin holiday offers the perks of a charter trip without the demands of being captain. Ride the waves and enjoy the scenery without a care in the world. 
Crewed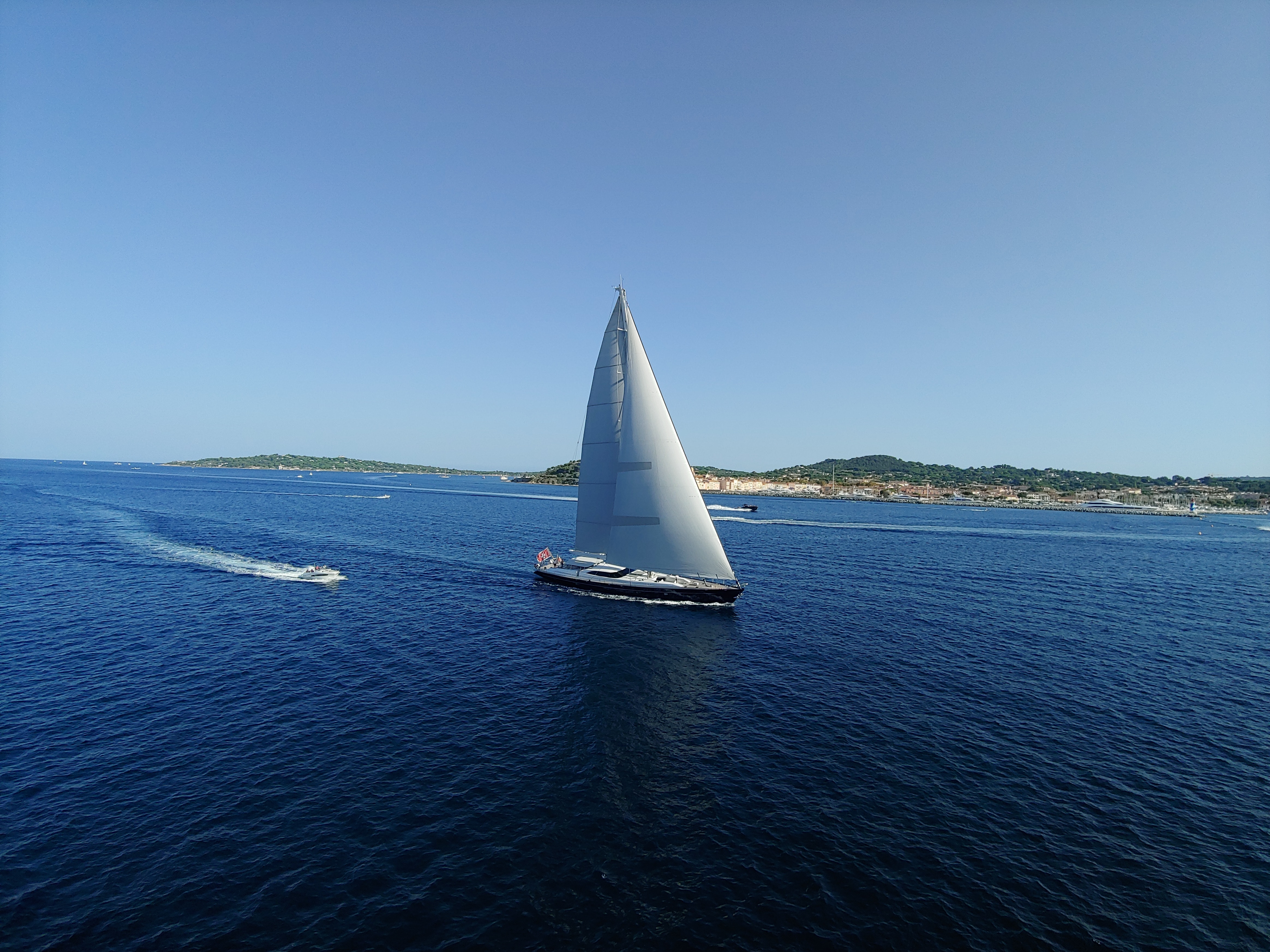 A crewed boat is notably the most expensive option within chartering. It offers an all inclusive adventure, allowing you and your group to relax on a private yacht. These charters are run by your very own experienced skipper and a personal chef to provide you with breakfast, lunch and dinner on deck. 
The onboard crew are extremely knowledgeable and experienced. They can help you to plan the best itinerary and offer a wealth of local expertise. You won't have to worry about sailing or cooking, as you will be taken from A to B effortlessly whilst being fed delicious meals and snacks.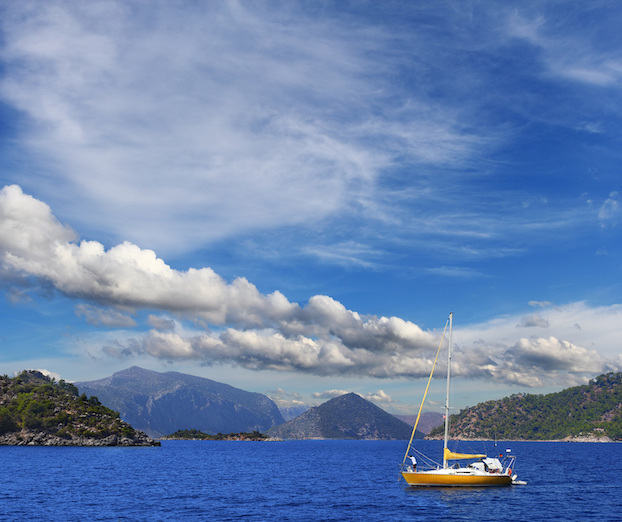 Fully crewed yachts are usually stocked with the best water toys to complete your experience. These could be anything from kayaks and paddleboards to tubes and water skis. This saves you from having to hire them throughout the trip, which is an added expense. 
Crewed charters can also usually offer flexibility in terms of pick up and drop off locations as your crew can meet you in a place that is convenient. For example, meeting you at a location nearer to the airport to minimise your travel time. 
Rates for crewed charters are as follows:
As these are luxury premium charter experiences, this is reflected in the price. These all inclusive adventures typically cost £8000 and upwards, with the highest tier of yacht in high season costing over £50,000. 
In the Caribbean, your quote will be all inclusive. This covers everything including crew services, meals, drinks, an alcoholic bar, use of water toys, all fees, fuel, taxes and communication charges. 
In the Mediterranean, you pay the rate as well as expenses. In this region, payment is made using an Advanced Provisioning Allowance (APA) in advance of your trip. This is a payment that covers the cost of operating the boat, as well as food and drink. If you reach the end of your trip without spending all of the APA, the difference will be returned to you. However, if you've been appreciating the luxury and spending a lot of time popping champagne bottles, you will have to settle the difference at the end of your charter.
It's important to note that if travelling in the Med or the Bahamas, a VAT tax will be added. 
Crew gratuities, top shelf liquor, fine wines, transportation to/from the boat and any day trips taken off the yacht are not included in your quote price.
By the cabin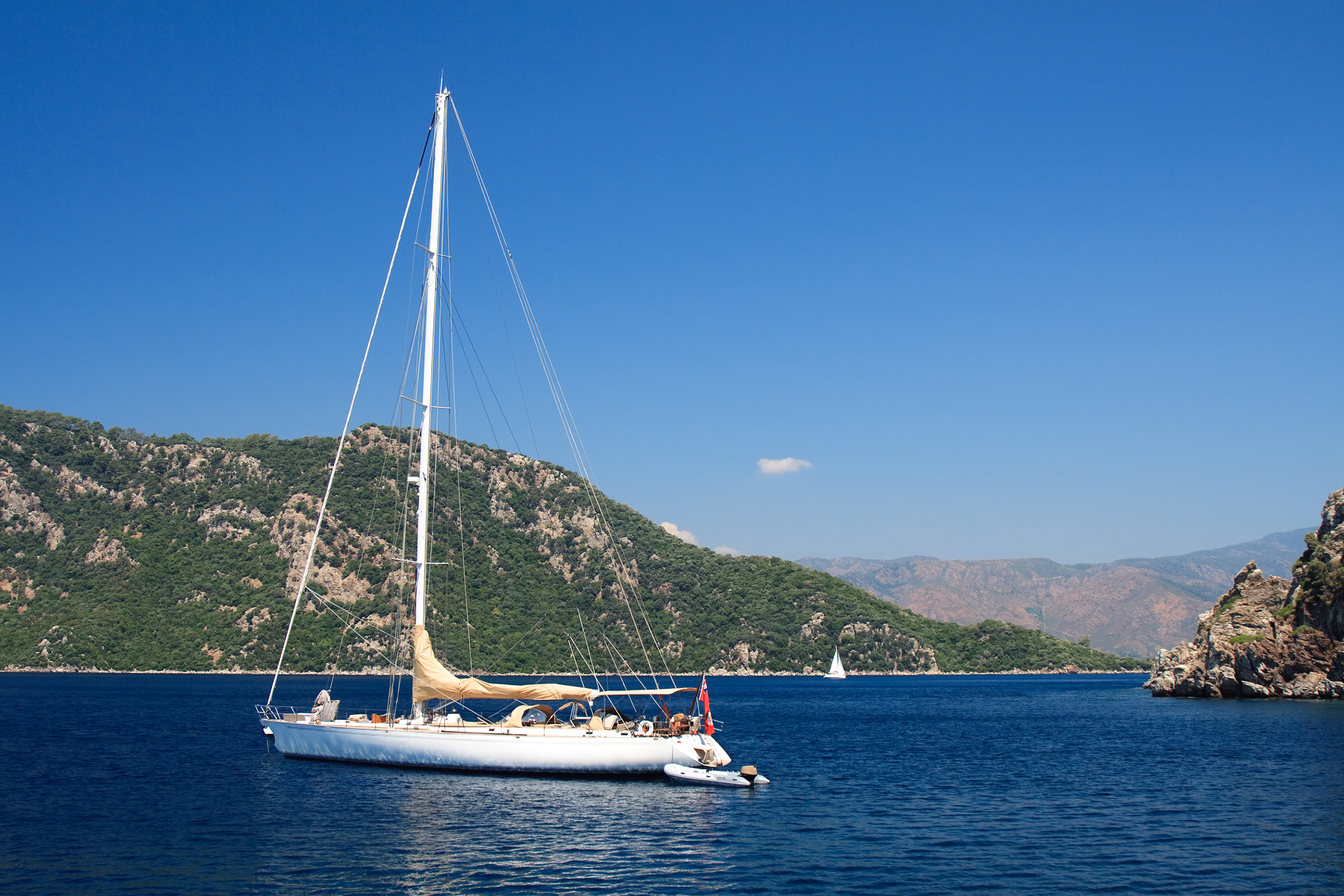 A 'by the cabin' booking allows you to experience the luxury and relaxation of a crew charter but without the cost of hiring the whole yacht. You'll be sharing the yacht with other groups so it's perfect if you're looking for a more social trip. 
This option allows you to kick back and enjoy your surroundings without any of the stress of having to sail or navigate. You'll have an experienced captain who has a wealth of local knowledge - there's no need for a tour guide when you have your very own expert on board. Your skipper will help you to get some sailing experience if you're looking to have a go, allowing you to sail but with no commitment.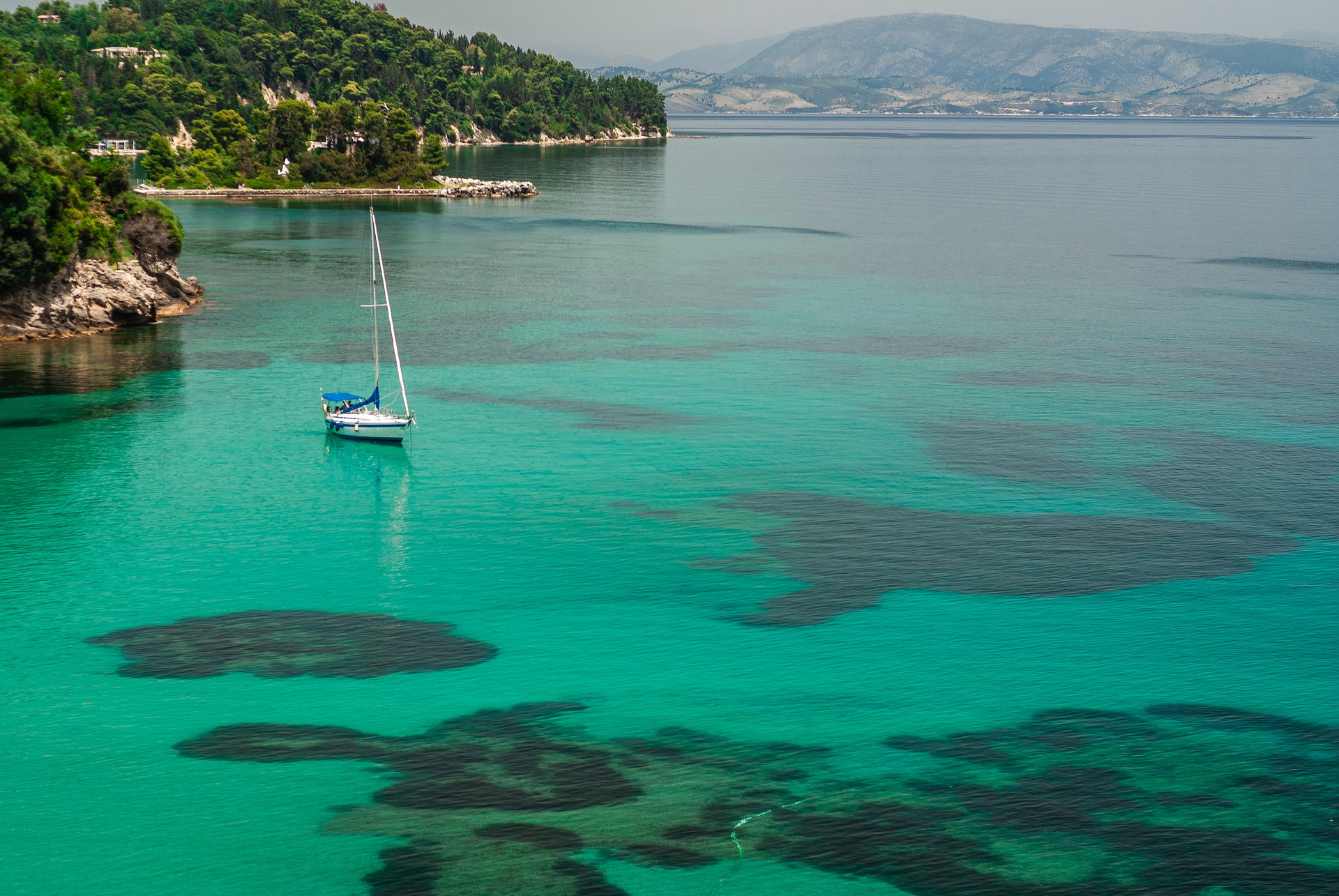 These trips usually have a set but relaxed itinerary that encompasses everyone in the group's wants and needs. This means you can explore the destination with the best route and stops already mapped out for you. With the skipper's local knowledge, this often allows you to see places you may have not found on your own as well as being able to visit remote locations that larger boats can't access.
Similarly to crewed charters, your yacht will often have watersports toys such as kayaks and stand up paddleboards for you to use. These help you to explore the stops even further and adds some fun for when you're anchored.
The main difference with this option is the addition of a larger group. As this is not a private charter, you'll have other members to your holiday team. This is perfect for a more social trip, as you can share these unique and exciting experiences with new friends. 
Bareboat
It's important to note that if you want a private boat but don't want to splash out for the full crewed experience, you can hire a bareboat and pay for a skipper. This means you have a private boat, just without the expense of all-inclusive. A skipper will usually cost around £1000 to £1300 per week, alongside the price of the bareboat and your food and drink costs. Making it a cheaper alternative to a crewed charter. 
If you have sailing experience, there are even more options available to you. Crewed or cabin charters are great choices if you're holidaying for relaxation. There's nothing stopping you from having a go at sailing, at your captain's discretion, so you won't have to give up that aspect altogether. However, these options let you choose as and when you sail meaning that if you want to go for the hands off approach, you won't just be anchored in the same spot all week! 
If you would like more sailing control, there are options that support this:
Flotilla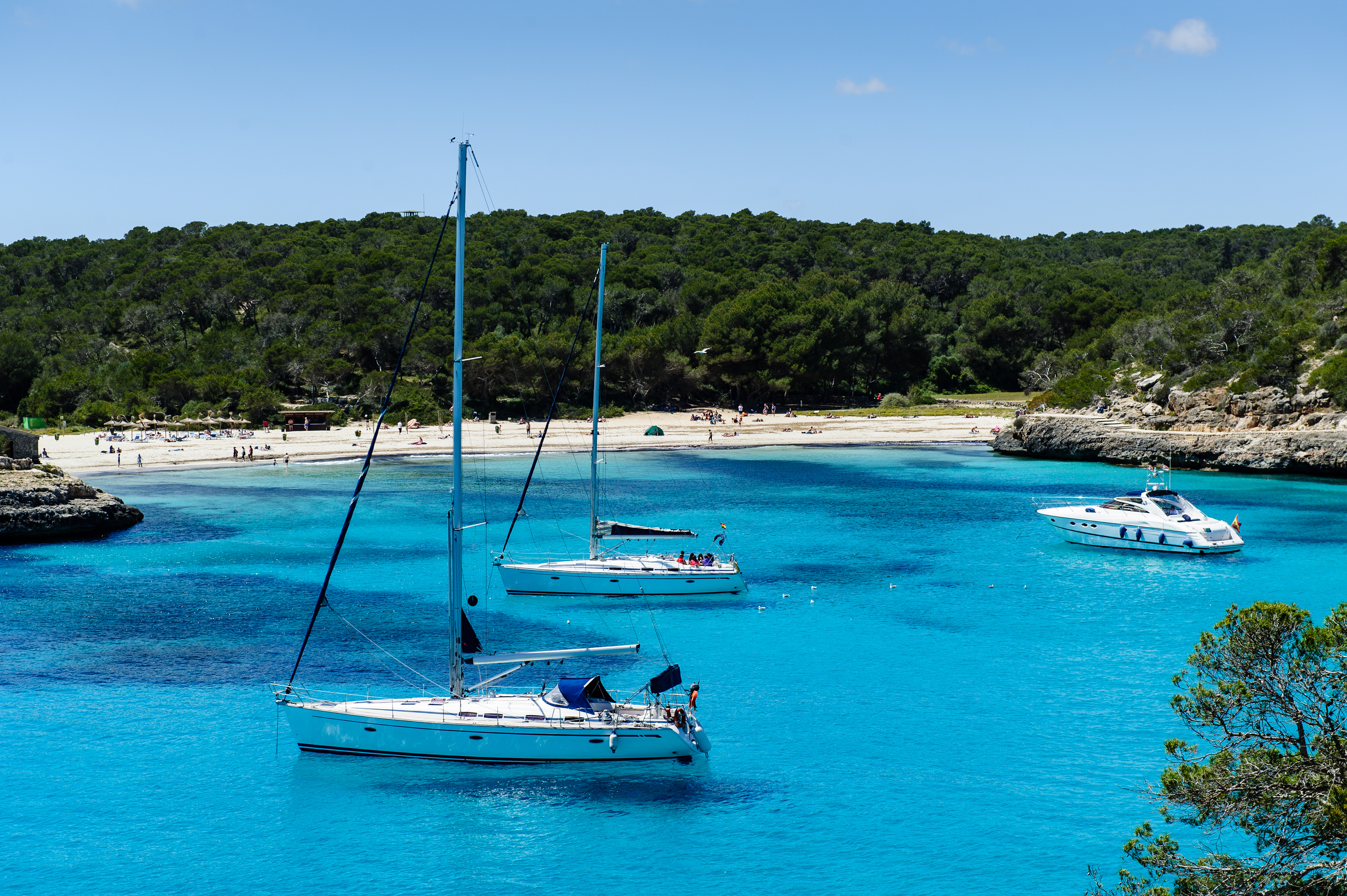 If you're looking to take a more active role in your holiday, a Flotilla charter could be the option for you. This is great for a proficient sailor who may not feel confident sailing alone in foreign waters or one who simply wants a more social expedition.
A flotilla comprises of a group of sailing yachts traveling together on a set course. This route is headed up by a lead yacht along with an experienced crew who travel ahead of the flotilla, leading the way and being on hand for any questions or worries. Having a knowledgeable team leading the way ensures that you see everything the area has to offer, stopping off at key destinations. This may allow you to see more throughout your trip than you would if you had to plan your own route as the expert team will know the best journeys and places to stop.
As you are travelling alongside plenty of like minded sailors, a flotilla can offer a great sense of camaraderie and are much more social than the bareboat alternative. You will head off in the morning following the day's route, stopping along the way at landmarks or remote locations. The evening brings group dinners and even the possibility of beach parties if that floats your boat!
This way of travelling gives less experienced skippers a chance to experience the joys of a sailing holiday without the worries of being alone. The lead crew are always available for advice and assistance, as well as being on hand to chart the course and check the forecasts. They'll also always be there to help with mooring, an aspect that can make some sailors nervous. 
You won't always have to stick to a strict route as most flotilla trips offer a day of free sailing, meaning you can enjoy a day alone running your own itinerary. 
The price of a flotilla charter occasionally includes flights so ensure to ask your adviser upon booking. This is usually given on a price per person basis. 
As an experienced sailor, the world is your oyster. Any of the charter options would be a suitable match, so it simply comes down to the type of holiday you'd prefer.
Crewed and cabin charters are the perfect opportunity to relax and not have to lift a finger. Choosing a flotilla gives you the joy of sailing, with a great social aspect and an organised route. All of these allow you to spend a week on the water without too much responsibility.
Bareboat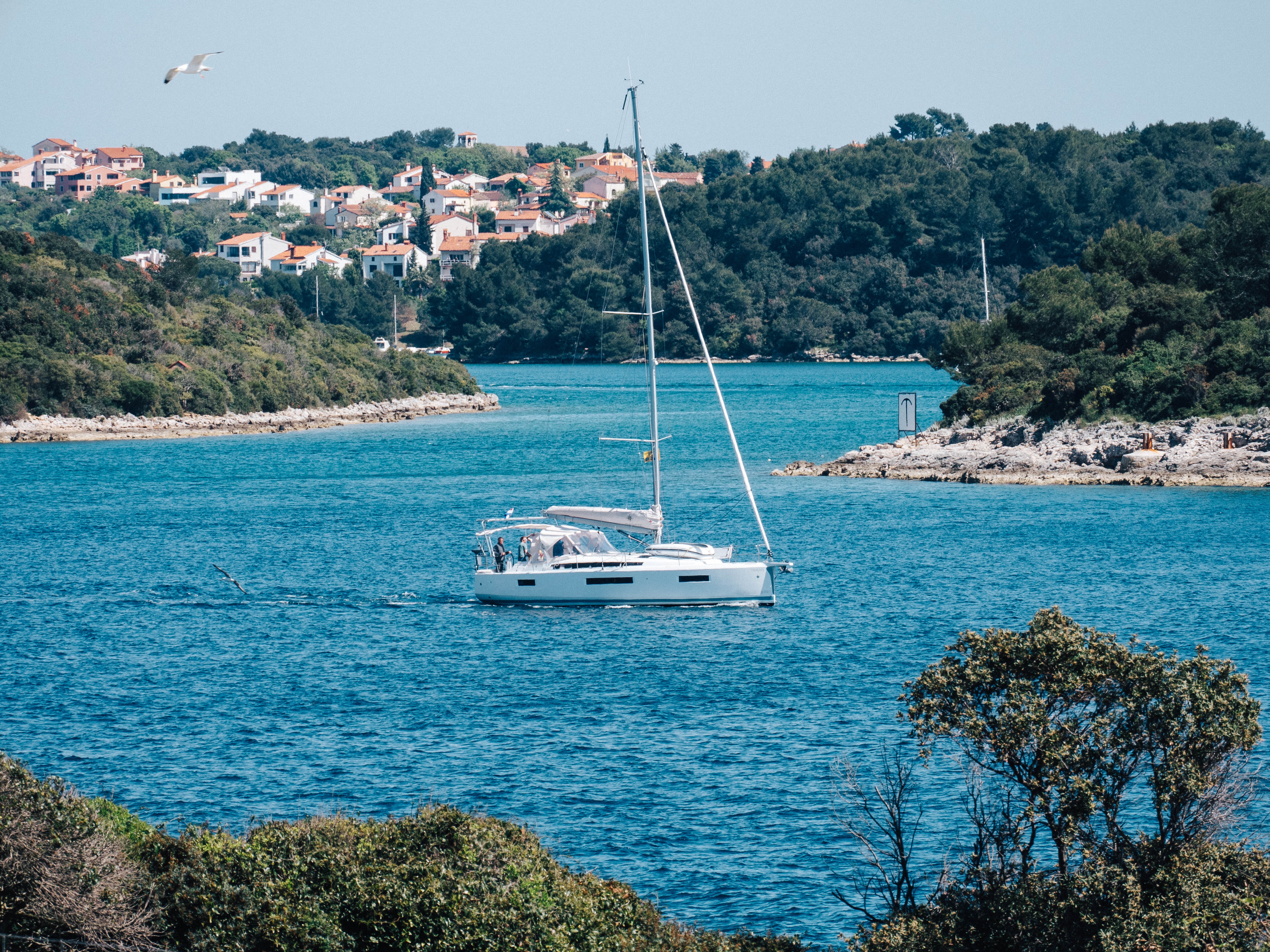 As an experienced sailor, you also have the option of chartering a bareboat. This way you are responsible for all of the sailing, the itinerary and route, as well as cooking. You will require at least one experienced skipper to be able to choose this style.
A bareboat holiday gives you total control of your trip. Your group call all of the shots. You can devise any route you'd like based around all of the different landmarks or areas you'd like to visit. This flexibility gives you a chance to explore exactly what you'd like to without having to bear anyone else in mind. We suggest that you thoroughly research the area before you trip to plot out a route and devise an itinerary that makes the most out of the area in which you're travelling. However, another huge benefit of the bareboat, is that you can switch your plan around at any time to suit your needs. This gives you the opportunity to really take your time in the places you love or add extra stops to new destinations along the way. There's no schedule you have to stick to, so you have complete freedom to explore. 
A bareboat allows you to have the full yacht to yourselves. This means that you can really enjoy the space and get comfortable. Without a crew onboard, you'll never have to feel like a guest on someone else's boat. This space is yours to occupy and enjoy yourself in.
Another benefit of sailing bareboat, is the money you save! As you don't require a skipper or crew, you save money on those costs as well as what you would spend on gratuities and the addition of all inclusive food/drink. All you have to buy is the meals and beverages that you plan to serve - leaving the rest of your holiday fund for excursions and souvenirs!
If this is your first time chartering a bareboat, it's important to pick a location that you will feel comfortable sailing in. Great first time destinations include the British Virgin Islands in the Caribbean or the Ionian in Greece. Both of these areas offer forgiving conditions and a sailor-oriented atmosphere making it a good place to ease yourself into sailing in a foreign country. 
In terms of documentation, what you need depends on which country you're travelling to. European locations often need written proof of sailing experience, such as a sailing certificate or a letter from a recognised club. In Croatia, you'll need a VHF license. For charters in the Caribbean, they usually require a signed sailing resume. When you book your trip, your adviser will let you know exactly what is required so there is no surprises down the line. 
All of the above charter options also incur other additional costs that you should bear in mind when booking. Most will charge for cleaning at the end of your trip, which will usually cost around £100-£250. Usually bed linen will be included in your initial price, however some operators will charge a small amount per person to cover cleaning costs. If you'd like an outboard engine, some companies charge around £80-£100. 
A refundable security deposit will be held on a credit card at the start of your trip. The amount will depend on the size of your boat and will be held for the duration of your trip. We recommend you invest in damage waiver insurance to protect your deposit in case of an incident. 
Boats and Outboards are now in partnership with LateSail Charter Advisers. With over 20 years of charter experience, their knowledgeable team can help you to book the holiday of a lifetime. With excellent customer service and industry experience, LateSail provide fantastic support throughout the booking process to ensure your trip is perfectly suited to you.