Yacht owners are looking beyond the busy Côte d'Azur for winter berthing. Today top quality marinas are opening up in places like Cyprus, Croatia and Barcelona, providing owners with a much larger choice when looking to berth their boat.
As the European marina market expands, the choice for boat owners is opening up – and this could see yacht owners saving money as marinas are forced to compete on price.
How to locate the best winter berth for you
Personal requirements and the amount you're willing or able to spend are the two key considerations when deciding on a location for a yacht's winter berth. Here are a few other issues that should be considered when deciding on your perfect winter berth:
Is it easily accessible?
Will you be within reasonable distance of a shipyard in case you need any repair work carried out?
Are you close to an airport, or at least easily accessible by car?
Does the marina offer value for money?
Ultimately though, it all comes down to personal preference, how you intend on using the yacht during the winter period and what you can afford.
But with the growth of our industry comes an increase in the demand for accommodation. The South of France can't hold everyone and, because of this, people have been forced to look further afield. Below are some other options that you could explore for a winter berth, along with a few of their pros and cons.
Originally built for the 1992 Olympic Games, Port Vell is an excellent spot for owners, captains and crew alike, offering first-class facilities and luxury shore-side amenities. What's even more enticing is the promise of nightlife, fashion, architecture and culture right on the doorstep.
This port has grown and grown in popularity over recent years as a result as a project to tranform it into a leading yachting destination on the Med. Offering berths for yachts up to 190m, Port Vell also offer extended sales leases until 2036, preferential rights of use, owners ability to sublet their berths and possible resale at any stage of the concession.
From the practical side of things, Marina Port Vell is located near the MB92 shipyard and an international airport. On the downside, it is a little bit on the pricey side. But that doesn't mean you can't still enjoy the area as various other marinas are within a short distance, including Port Tarraco in Tarragona and Vilanova Grand Marine in Vilanova.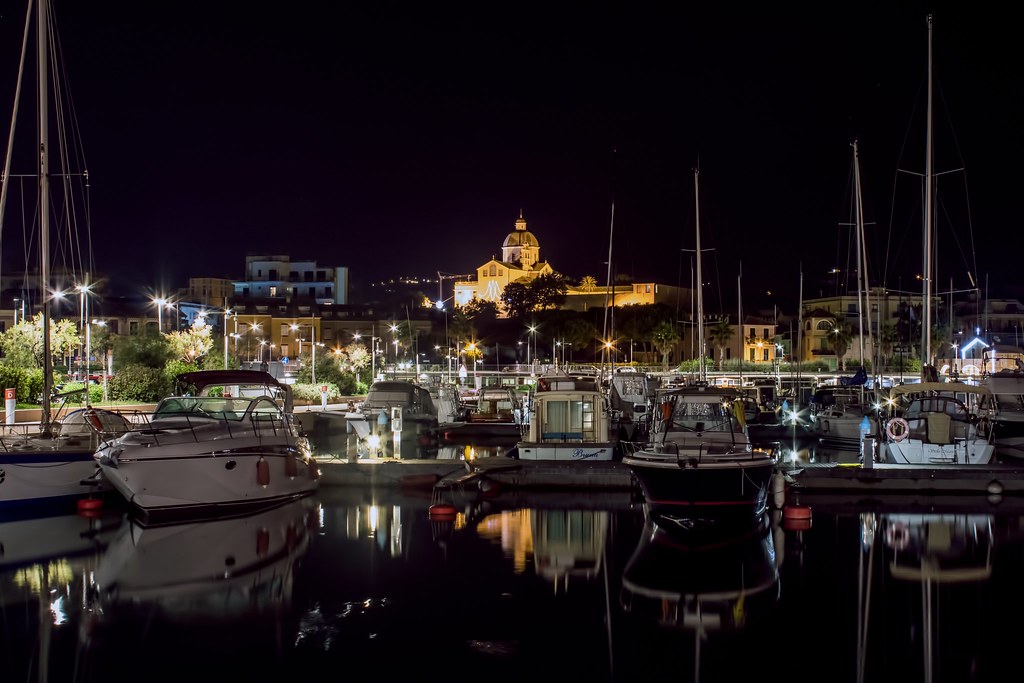 Ideal for superyacht owners, Italy is building marinas with the larger yachts in mind. This port is fairly close to the Côte d'Azur and offers fantastic facilities.
Marina di Loano is within close range to two sizeable airports and Cannes, making it ideal for yacht brokers needing quick access to show a boat. Home to over 900 boats anything from 6m-77m long, this marina is well protected by an impressive breakwater. Receive 24/7 support with easy access to state of the art services accomodate maintenance and repair directly inside the marina.
With the practicalities established, let's move onto the entertaining side of this modern marina. Fancy a swim? Why not visit the stunning clubhouse, complete with a pool and top deck? There's also a Michelin-star restaurant and a large travel lift. On the other hand, if you're after some of the best shipyards around, perhaps Porto Mirabello is the better option.
Whichever you choose though, bear in mind that it's common to come across language and financial barriers in Italian marinas. Not only can it be difficult to thoroughly convey what you're after – as the majority of staff only speak Italian – but also, prices aren't set in stone. So what is normally a simple transaction can become quite difficult to navigate.
Perfect for the practical boat owner, Grand Harbour Marina can be found right in the centre of the Mediterranean, set againsts the picturesque bakdrop of a UNESCO World Heritage site. Access to this area is simple thanks to the increase in low-cost airlines, but not only that, because of its exciting boating culture, any repair or refit work you require can be carried out quickly and simply.
Additional facilities include fuel bunkering, provisioning services, superyacht shipyard, technical services for repairs & servicing, waterfront bars & restaurants as well as a weekly market and several chandleries. 
But it doesn't just stop there, yacht owners looking for a little culture will be happy to hear that Grand Harbour Marina also boasts fantastic climates and a fascinating history.
Voted the 2018/19 World's Best Luxury Superyacht Marina, Yalikavak Marina is a hub of yachting excellence.  The port hosts 620 berths, catering for yachts up to 140m. They offer a huge selection of maintenance and technical services alongside exciting priveliges for boat owners and visitors. Facilities include an open air shopping mall, gourmet restaurants, clubs, entertainment venues, award-winning hotels and spas. 
Situated North of Bodrum, Yalikavak offers an excellent gateway to Europe, allowing you to explore Turkey's beautiful coastline or reach Greece in just 12NM. 
Offering 650 berths, Limassol Marina is situated at the south of the island giving easy access to explore the whole of the picturesque island. As well as berths, the marina offers luxury apartments, exclusive villas, beach access, restaurants, spas and fitness facilities. This marina is easily accessible by air, just a 50 minute drive from the island's airport.
Standard berth amenities include 24 marina staff & security, berthing assistance, dedicated parking, fuel station, chandlery shop and a boatyard for light boat repairs and maintenance. 
Montengro is an up and coming holiday destination, following the booming tourist trade in it's neighbouring Croatia. This is a spot that will continue to grow over coming years and the marina is an excellent base to get a taste of this popular destination.
With a slogan like 'Designed by mariners for mariners', you can expect the service to offer everything you could wish for. Perks for owners include Yacht Club access, duty free fuel, duty free alcohol, 24 hour yacht assistance, concierge services and shopping/dining discounts. For early bird winter berthing, they offer a 'Pay 5 months, Stay 7' offer that makes your winter berth a little easier on the wallet. 
Wherever you choose to spend your winter this year, it's undeniable that design and development of marinas really is moving alongside the changing world of the yachting industry. There are so many more options available nowadays and we can only assume that this trend will continue to grow as people searching for cost effective, practical solutions to winter berths are beginning to move away from the more traditional Mediterranean hotspots.